GlaxoSmithKline
b.r.a.d. – Brand Development
The brief here was to create a unique brand for a standalone division of the international pharmaceutical giant GlaxoSmithKline – The Biological Reagent Assay Development Division – making it quirky and with its own distinct personality.
We looked at the name of the division again, and noticed the acronym itself could answer the brief. We used this simple device to create a new and engaging personality for the brand.
The result – Ask for b.r.a.d.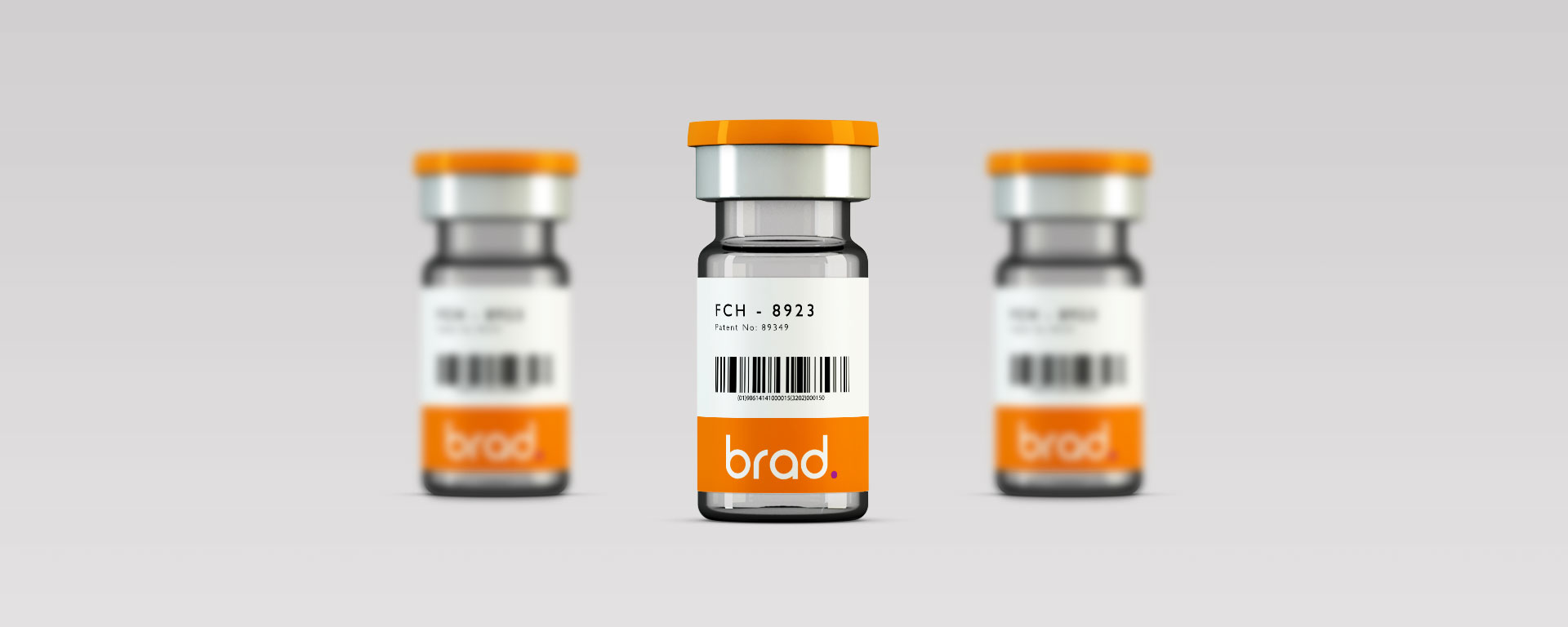 – Brand Workshop
– Research & Brand Strategy
– Naming
– Logo Design
– Corporate Identity Design
– Stationery Suite
– Business Presentation
– Corporate Signage
– Responsive Website Design
– Brand Guidelines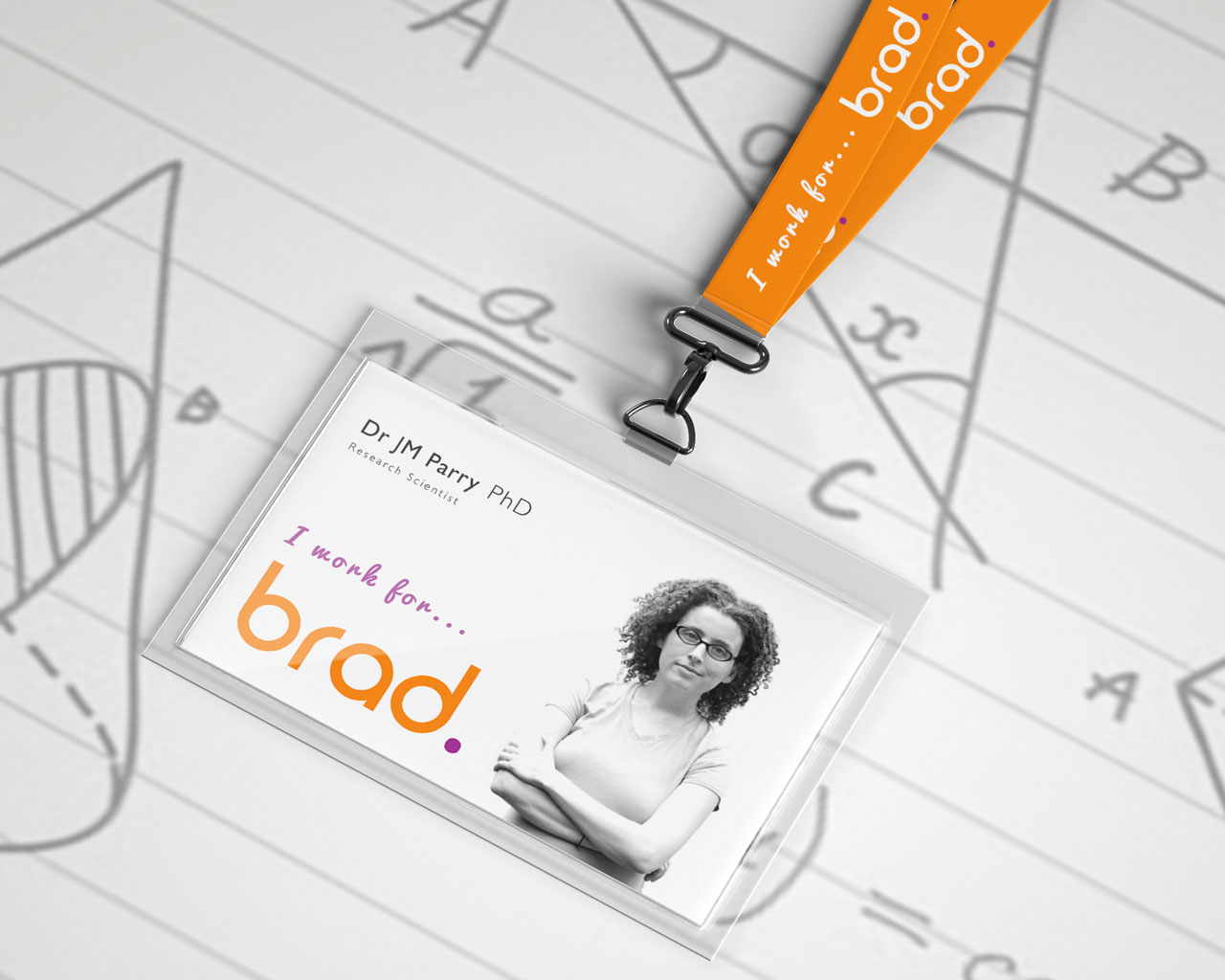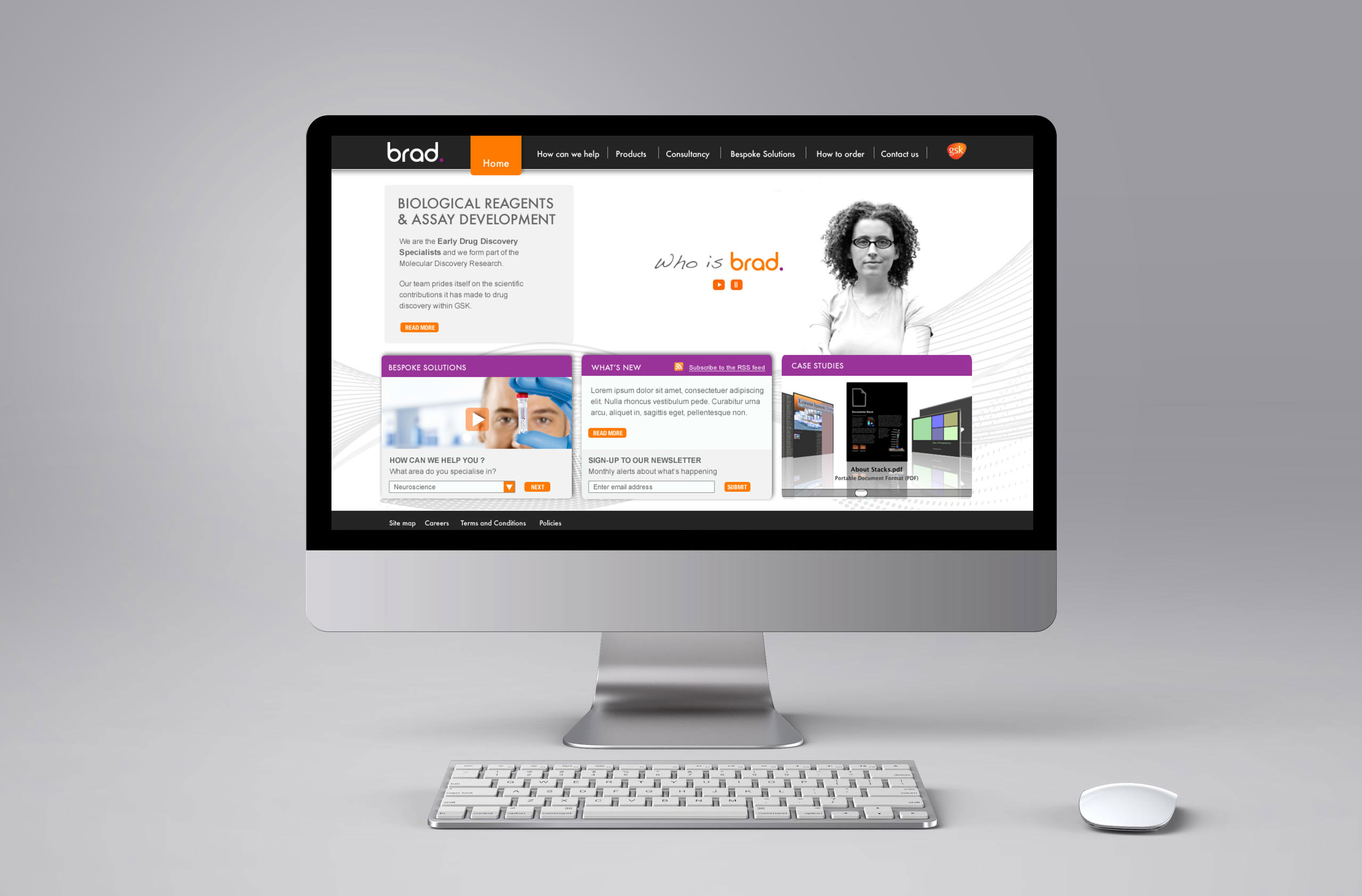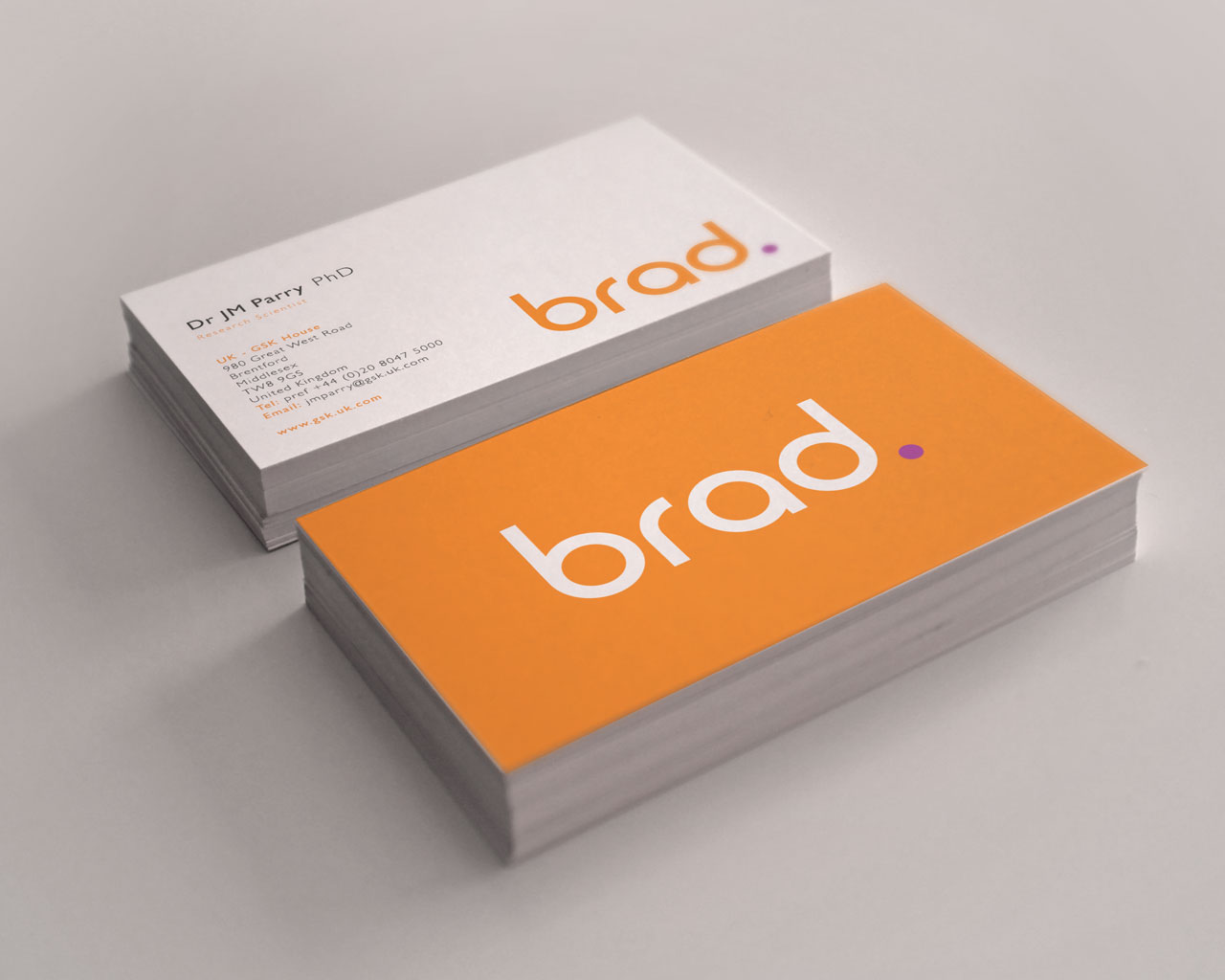 As part of the logo and corporate identity design, I created a bespoke typeface that could be used across marketing communications.
A suite of packaging concepts was also created to allow the company to distribute proprietary R&D products within the wider organisation.
The result – one of the largest internal divisions within GSK, but not widely know about, awareness levels rose by 250%.