BT Global Services
Design guidelines and delivery
BT Global Services is the corporate arm of the telecoms giant. They are responsible for servicing the multi-national giants across the UK and wider world, with all the telecoms needs. It is run as a separate company to the consumer arm of BT, so as a result needed a strong visual difference and brand.
While at Sapient Nitro I was tasked with creating the new brand and design guidelines for the company. This involved working closely with key senior stakeholders to define the roadmap for delivery across the organisation.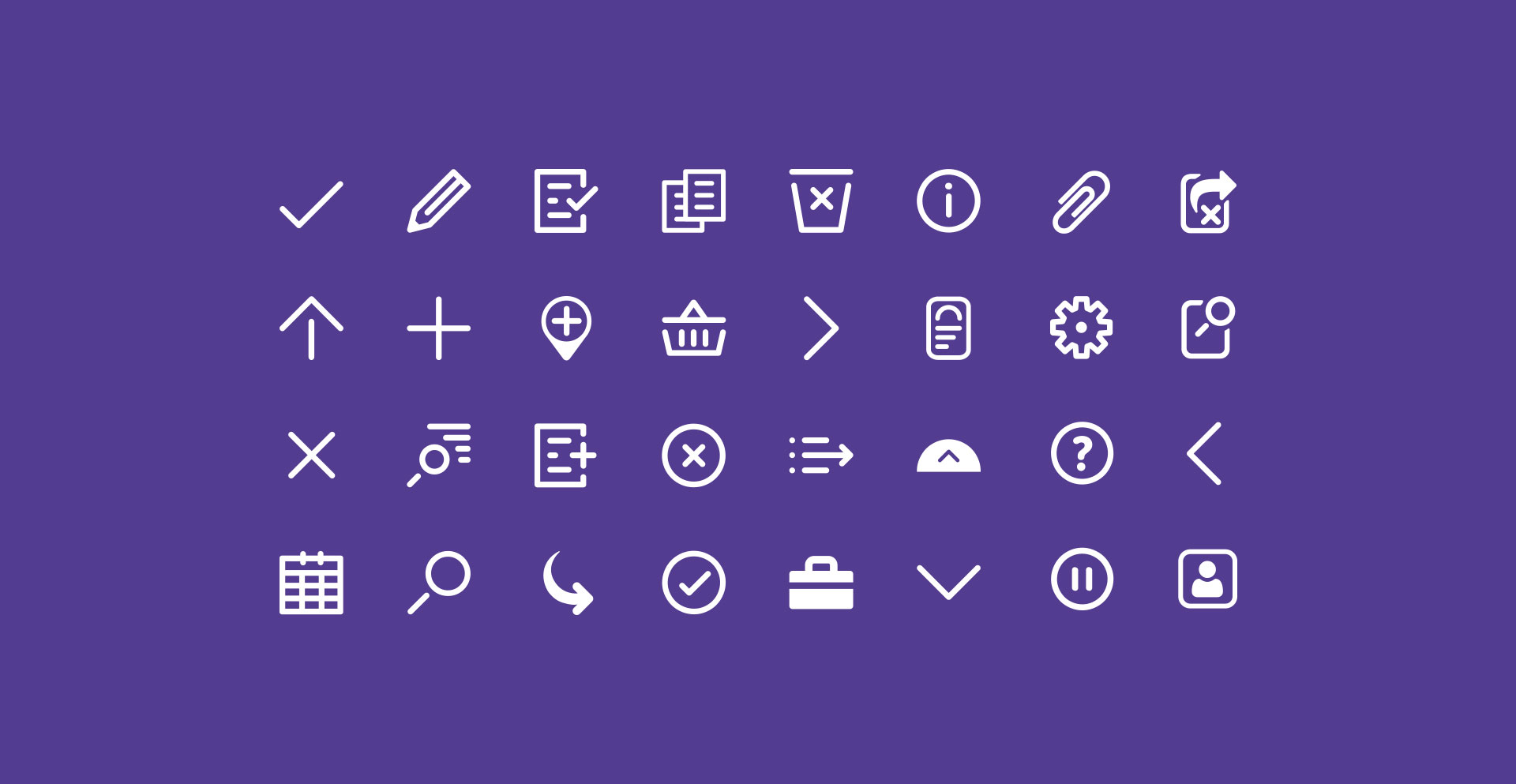 – Brand Workshops
– Research & Brand Strategy
– Brand Guidelines
– Design Guidelines
– Icon Design
– User Experience
– Information Architecture
– Responsive Website Design
– App Design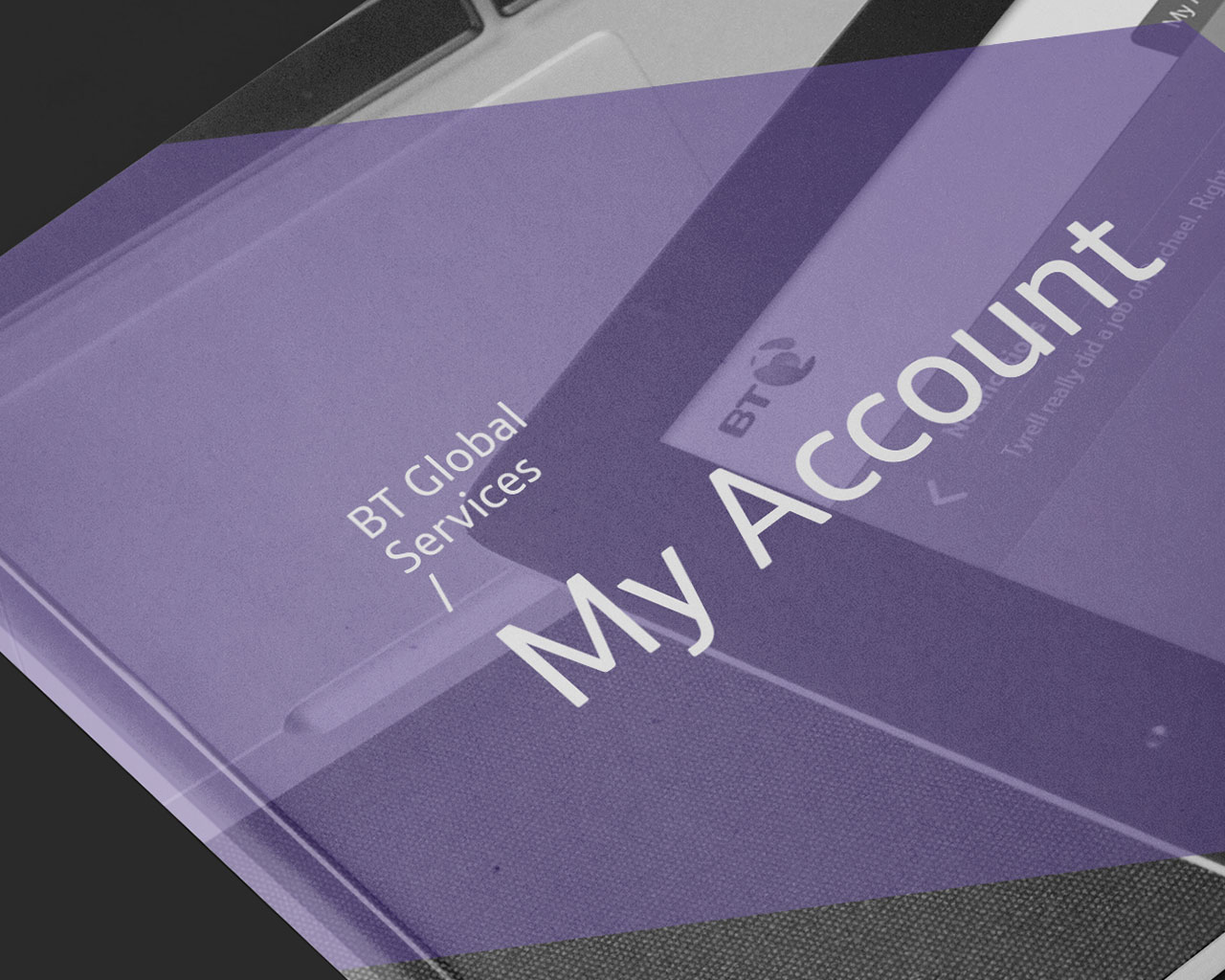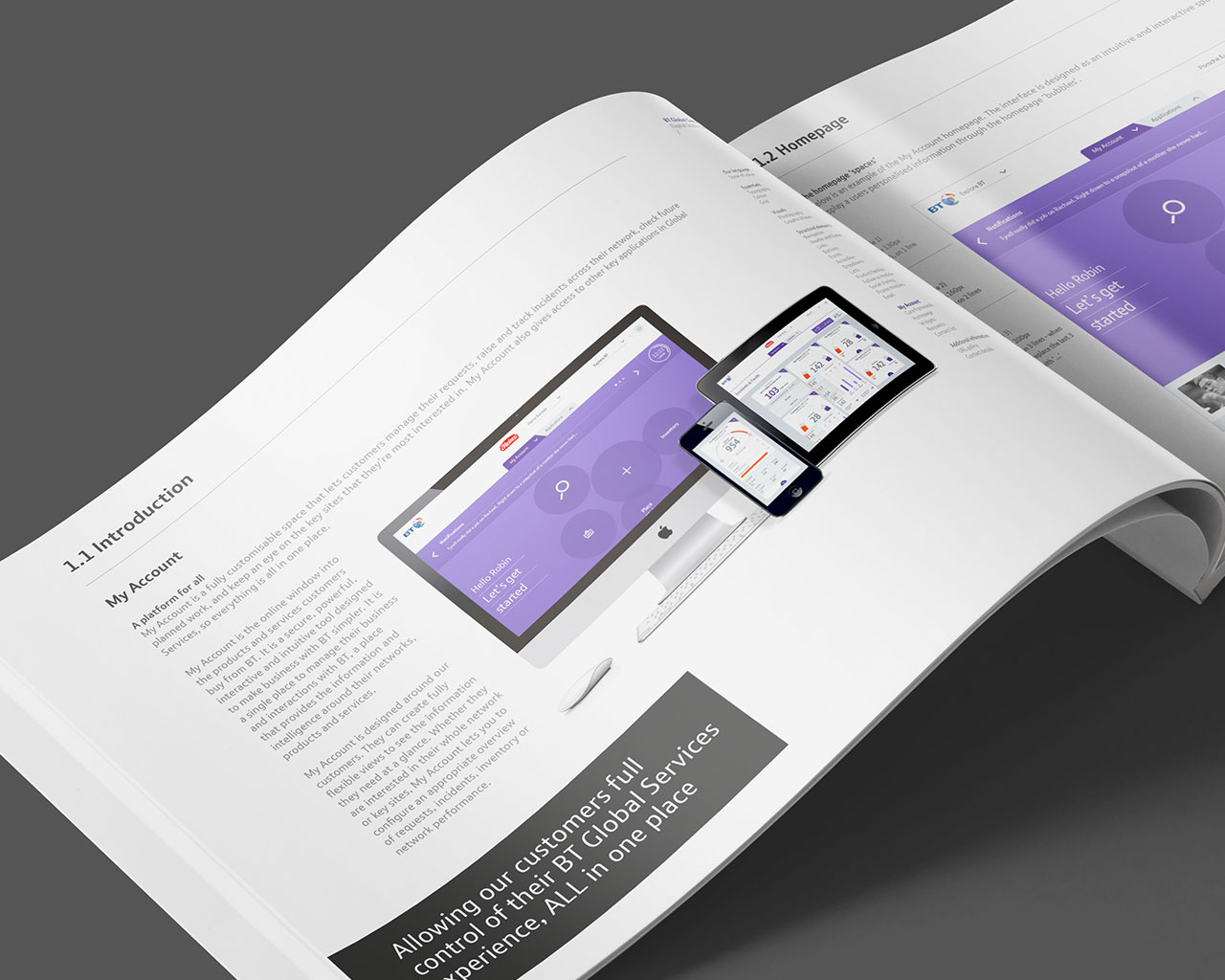 A major part of the company's focus is on customer service and its' online 'My Account' space. This required detailed guidelines to be created to create a seamless and easy-to-use experience for customers.
A lot of the interactions in the space are very technical so a whole responsive approach to dashboards and performance applications was created.