Virgin Holidays
V-room – naming and branding
Virgin Holidays wanted to create the UK's first 'tourist operator departure lounge' in 2007 at Gatwick Airport. When I was commissioned the project was just at the blueprint stage and they required creative input on the interior and services as well as a name and brand, that would appeal to the target demographic.
The new brand needed to have relevance to the wider Virgin brand/s while still being distinct, fun and fresh.
The result was the 'V-Room'.
– Brand Workshops
– Research & Brand Strategy
– Logo Design
– Corporate Identity Design
– Stationery Suite
– Marketing Materials
– Advertising
– Direct Mail
– Logo Design
– Photoshoot
– Wayfinding Systems
– Retail Design and Experience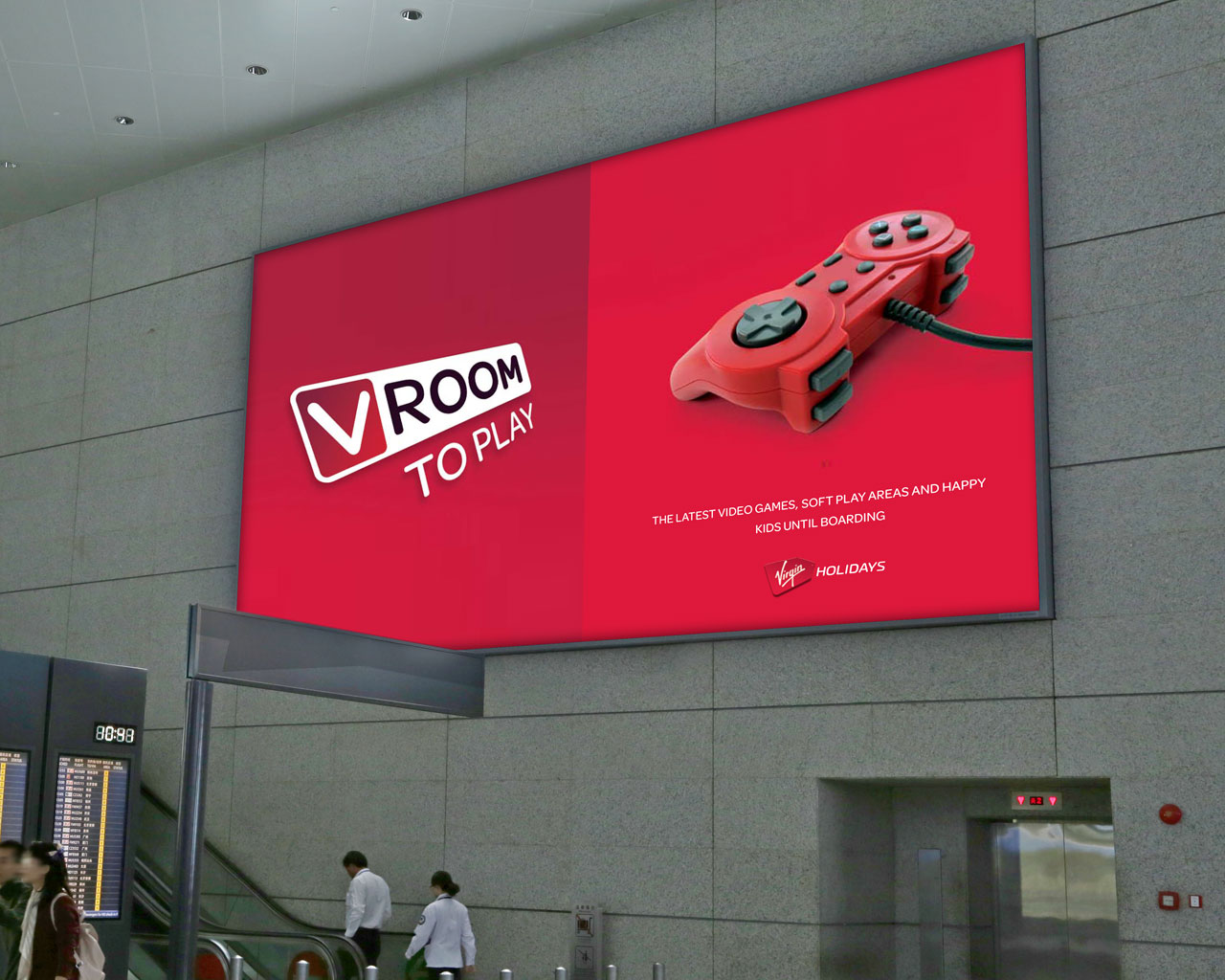 Developing the concept and brand
As part of the project I created a range of marketing communications, direct mail and signage throughout the airport. I also worked closely with the project Architects to define the space, services, features and interior branding.
The 'V-Room' Gatwick has been so successful that the model has been duplicated and rolled out at Manchester Airport.