Axiom Architects
Company Rebrand and Delivery
Axiom Architects was formed in 1986 and had had the same branding since I was approached by the company in 2013, to rebrand the practice, by the new partners. They wanted a fresh and modern approach to the new brand that reflected the growth and new direction of the company.
What I created was a modern typographic solution that combined the two A's in the name, the forward slash and colon elements synonymous with modern technology and the internet, and also a subtle reference to buildings and roofs in the construction of the mark.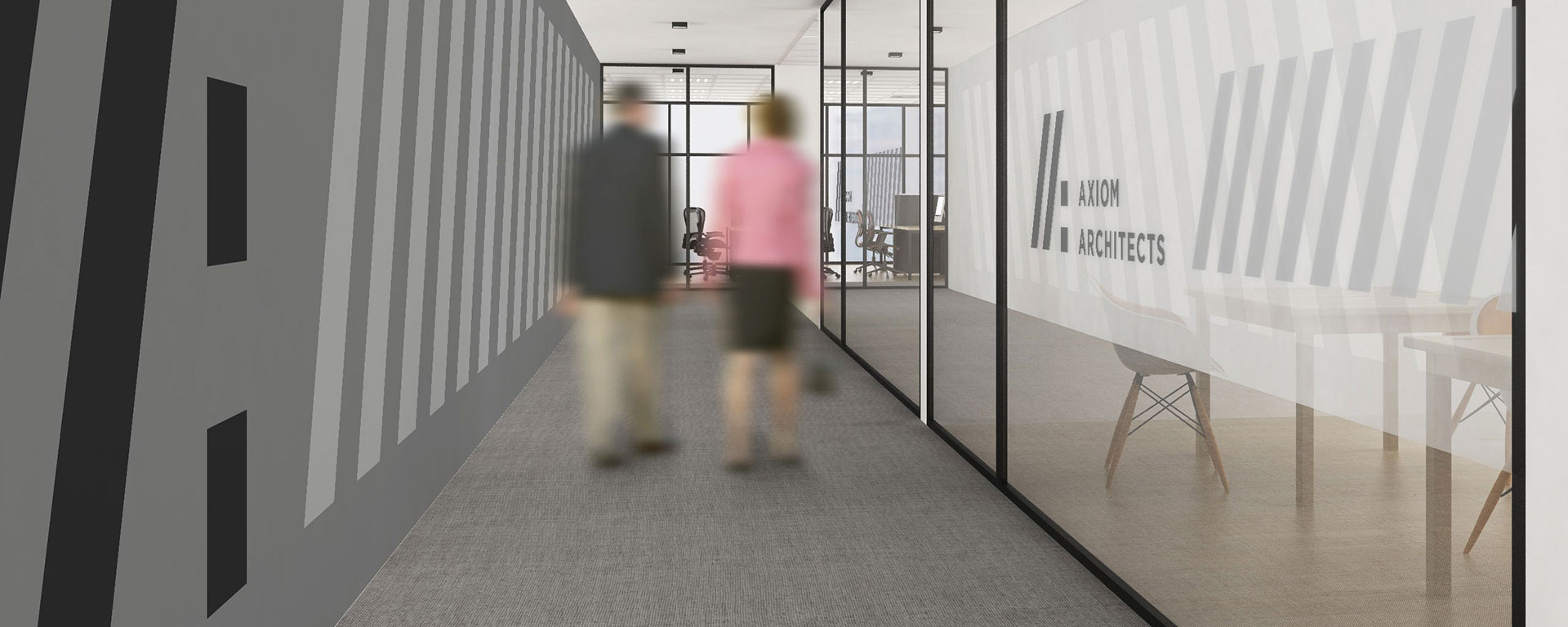 – Brand Workshop
– Research & Brand Strategy
– Logo Design
– Corporate Identity Design
– Photoshoot
– Stationery Suite
– Business Presentation
– Corporate Signage
– Responsive Website Design
– Brand Guidelines
– Print Management
– Project Management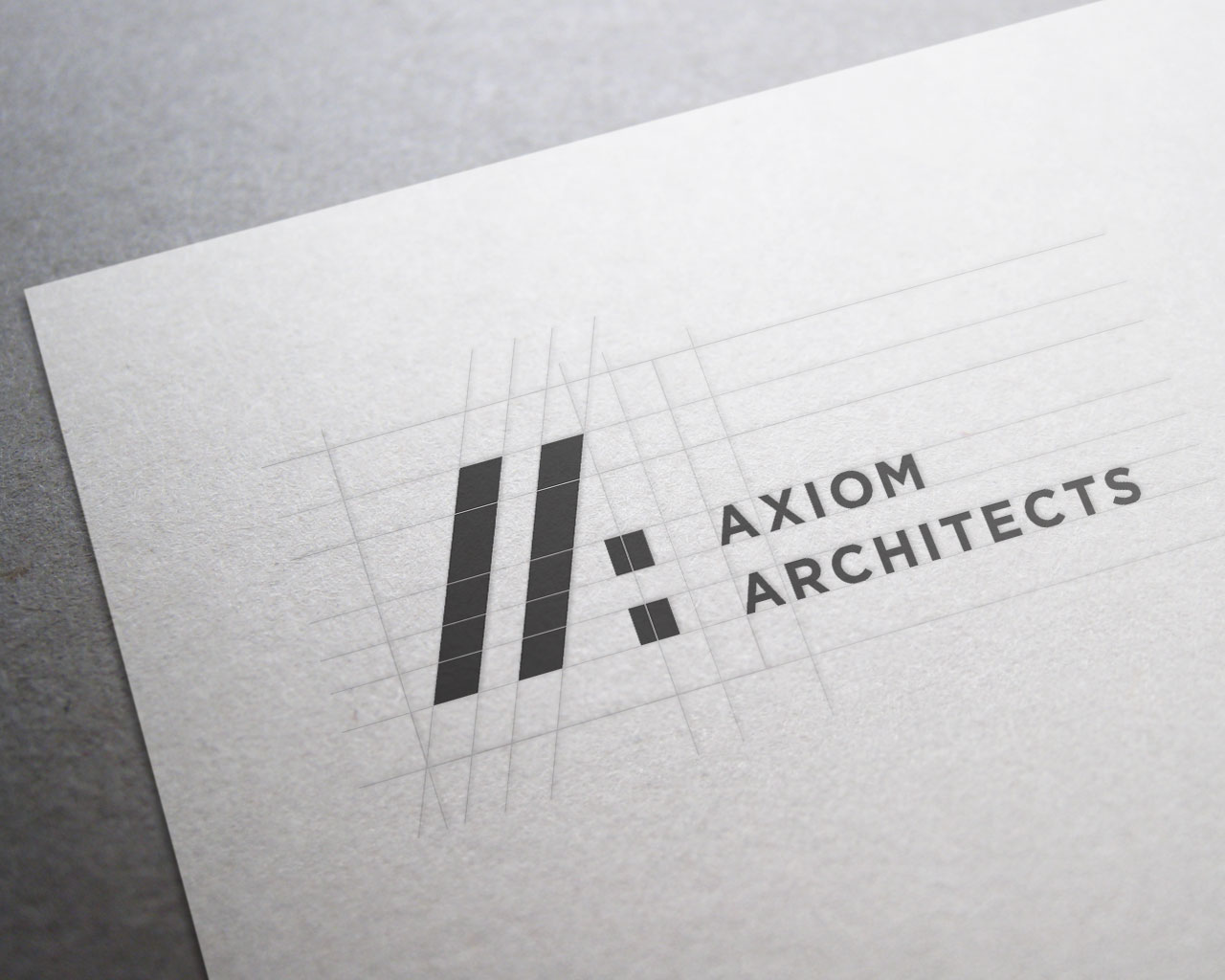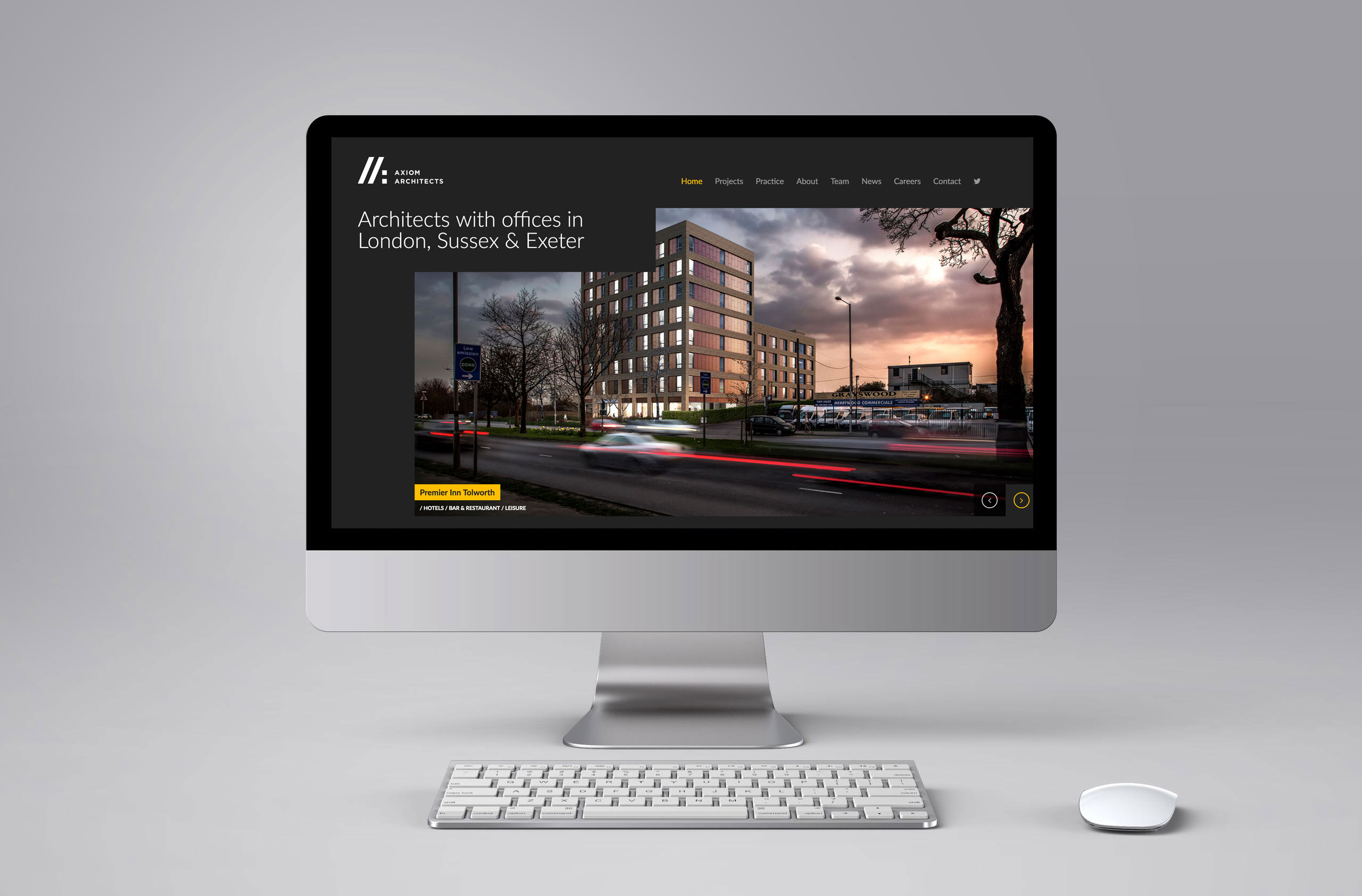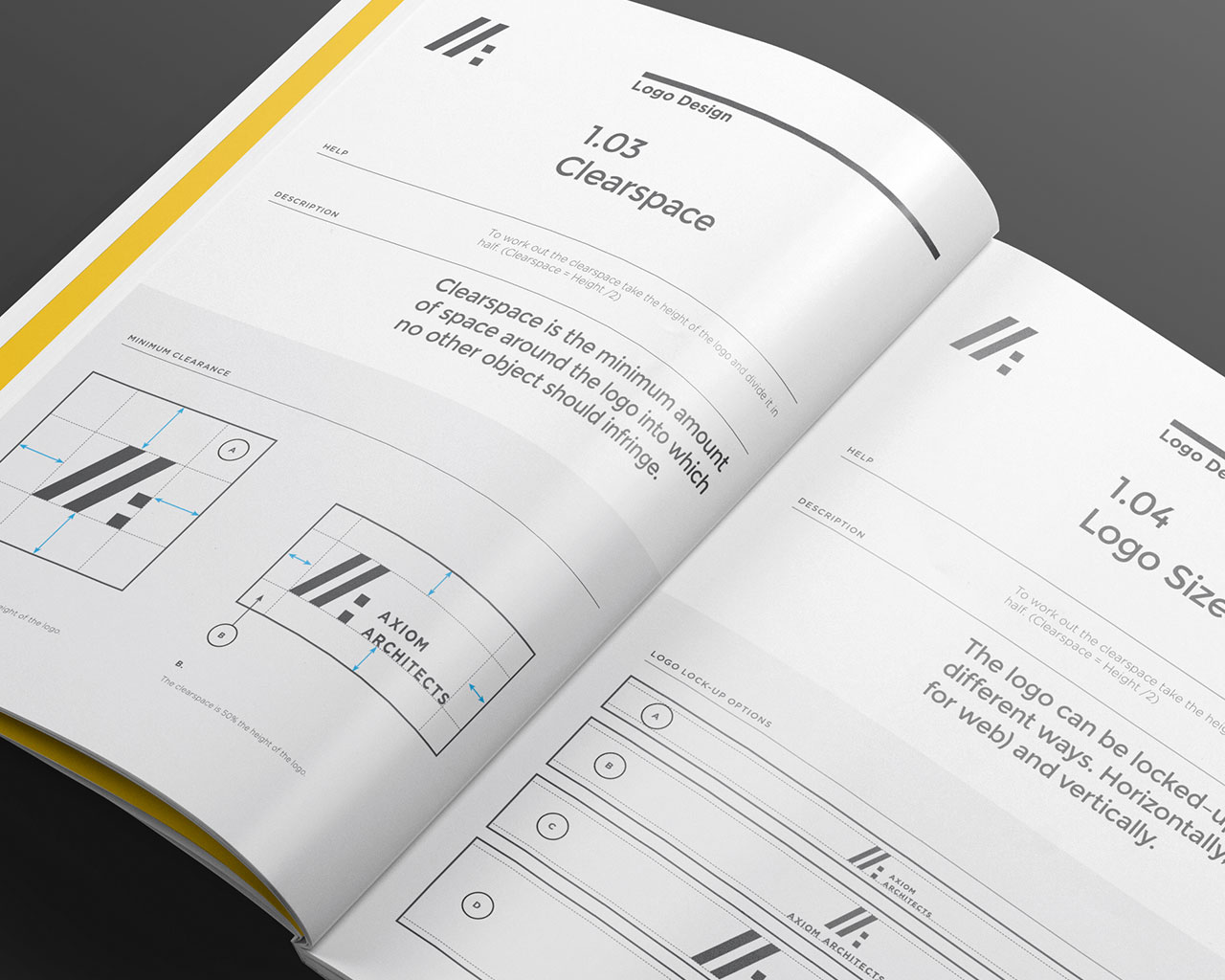 Developing the new brand guidelines
As part of the project I created extensive design guidelines that could be used throughout the practice, to roll-out the new brand. These guidelines needed to allow individual architects to easily create project plans, pitch materials and on-site livery, in a consistent manner.
The guidelines were also used by the retained web development agency to design and build the new website and also all digital marketing materials.